FRUITS Wallet
Buy, Store, Exchange, and Earn - All-in-One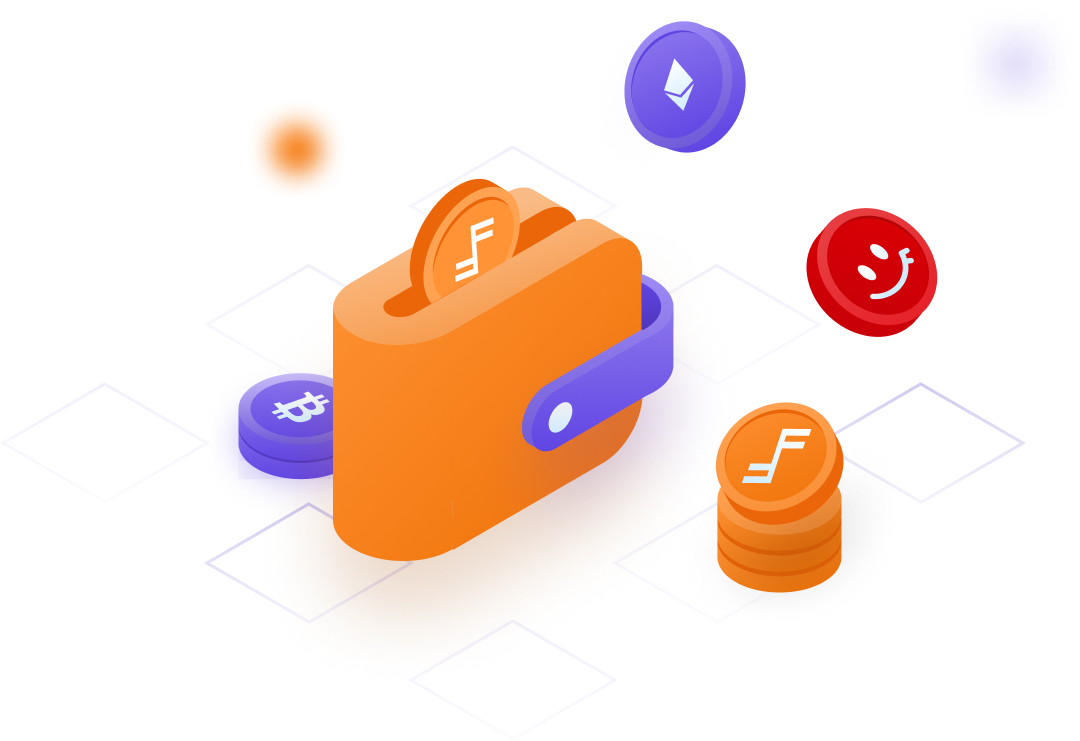 App Wallet
App for iOS & Android
A secure cryptocurrency wallet for your smartphone.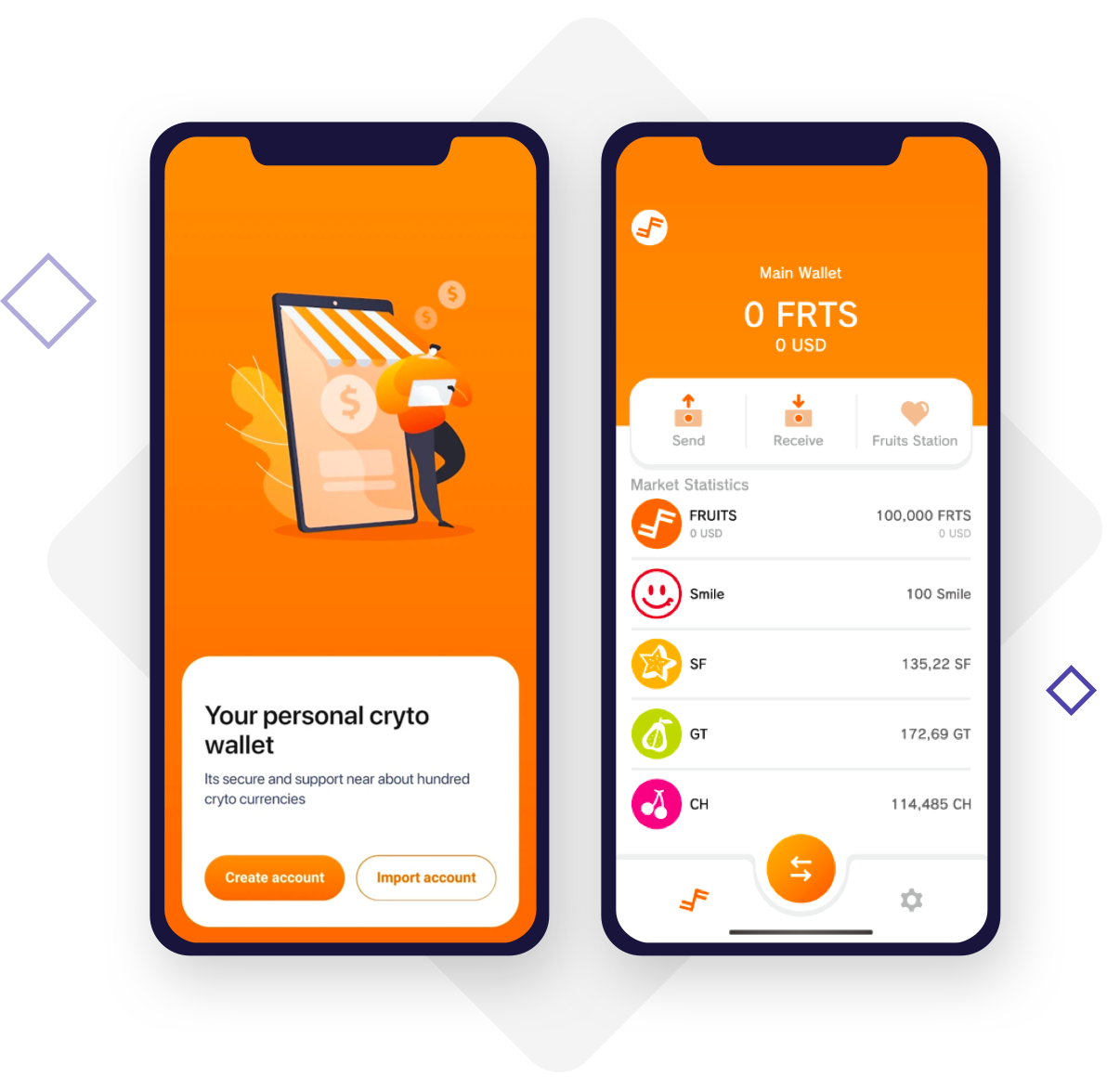 Web Wallet
The Web Version
The FRUITS Wallet with more advanced features, such as solo mining & mining pool.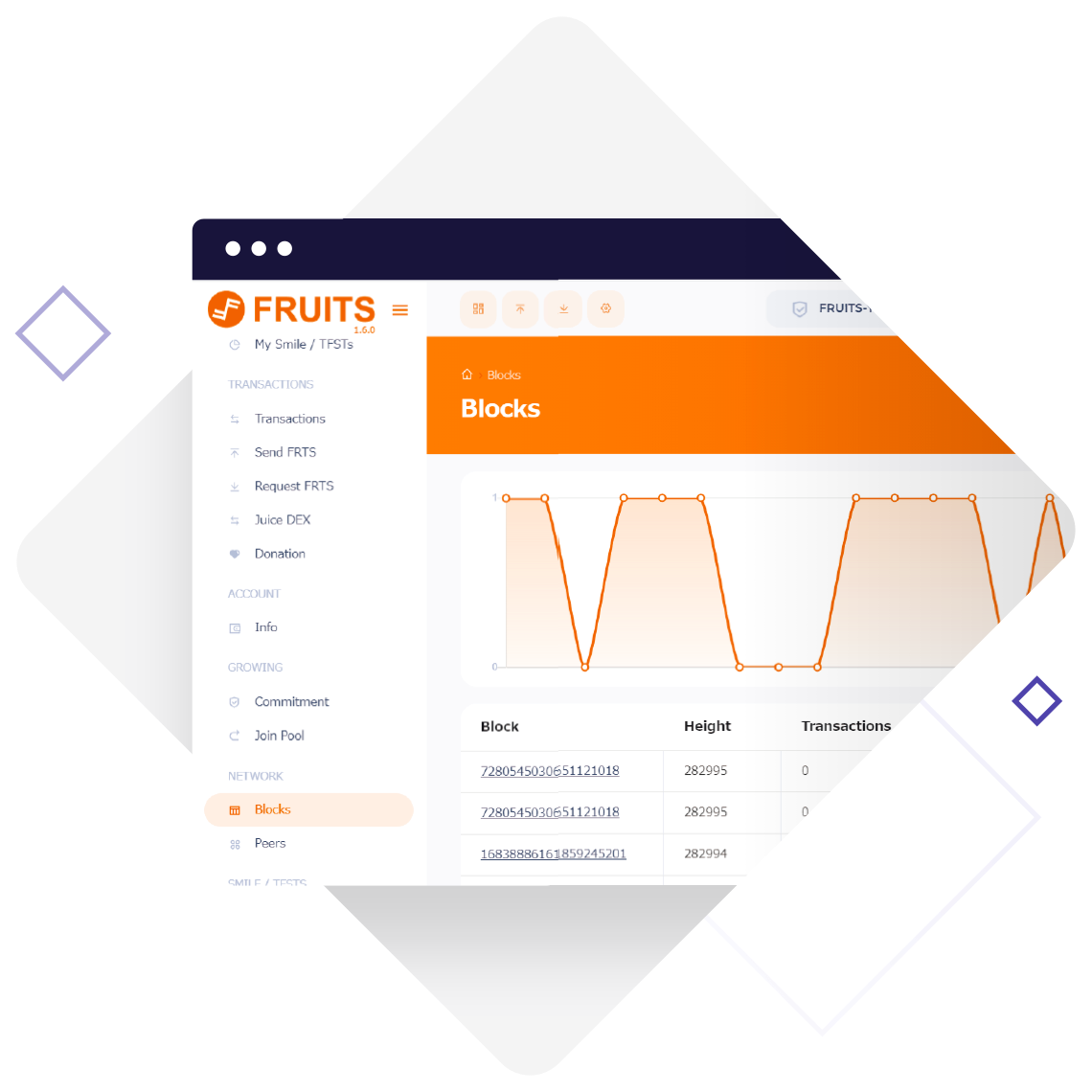 Key Features
All-in-one wallet to store, exchange, manage, and earn crypto assets.
Multi - Coin Wallet
A multi-coin wallet that allows you to store, send, receive, exchange, and earn multiple cryptocurrencies within one account.
Donate to Charity
Users can donate to charity through the app or our Fruits Station website and receive rewards by donating.
Earn Cryptocurrency
FRUITS Wallet provides multiple ways for users to earn cryptocurrency. Staking, Lending, Yield Farming, and even through donations!
Original DEX
FRUITS Wallet has its own DEX called JUICE DEX, where users can exchange their cryptocurrency within the wallet.
High-Speed Transactions
Transactions between FRUITS Wallets is kept at a very high-speed due the FRUITS PoC mechanism (excludes any transfers to/from Exchanges)
No Transaction Fees
No transaction fees for transfers between FRUITS Wallets (excludes any transfers to/from Exchanges)