Juice DEX
Trade directly on your FRUITS Wallet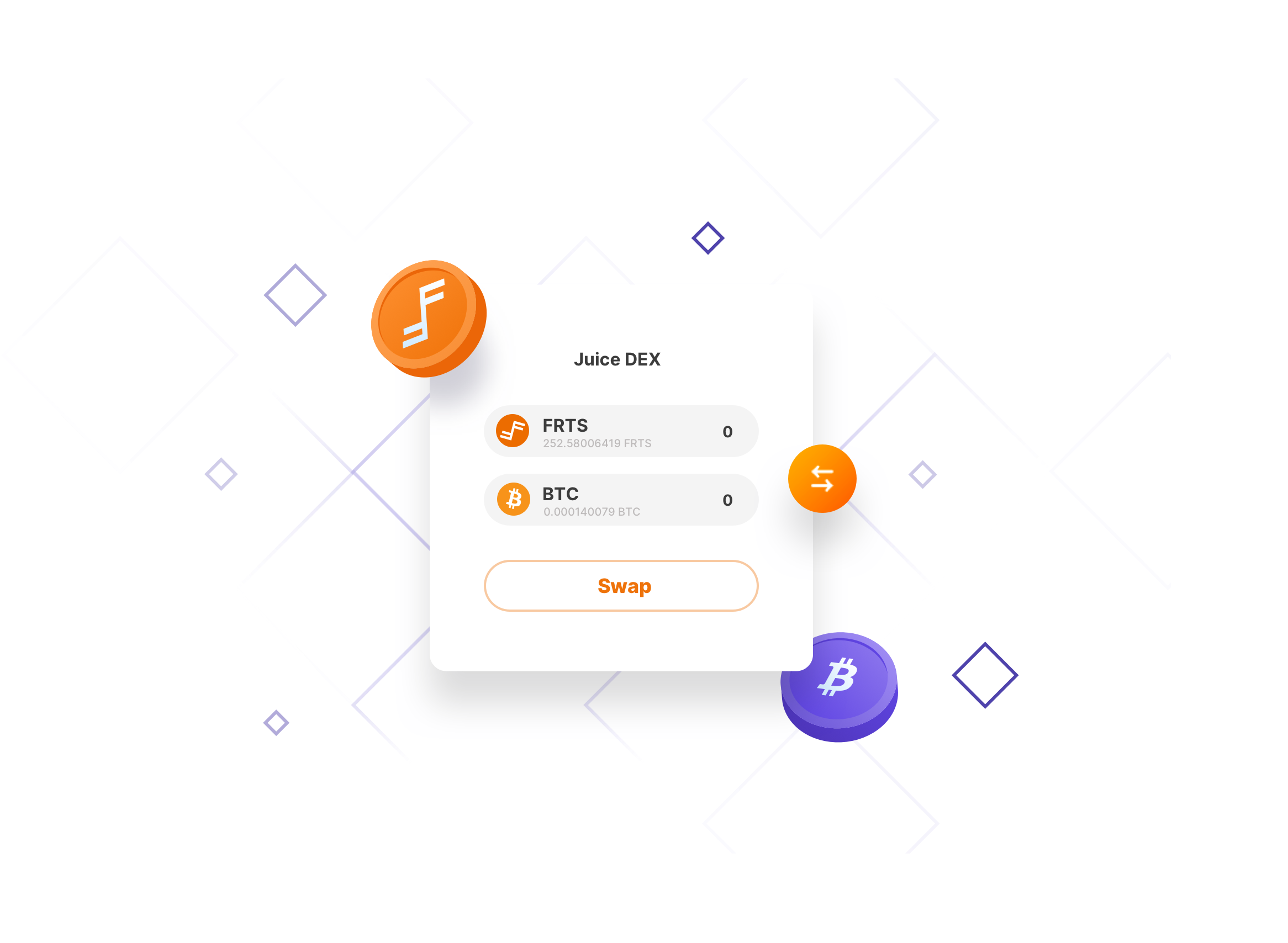 About Juice Dex
Trade your crypto assets anywhere and anytime without intermediaries.
JUICE DEX is a decentralized exchange on the FRUITS Blockchain where you have full ownership of your crypto assets because it's through your own FRUITS Wallet account.
High Speed Transactions
Average of 30 seconds
Fruits Eco-Blockchain achieves high-speed transactions with an average completion time of 30 seconds for all transactions (as the average generation time of one block is approximately 1 minute).
Automated Market Maker
Peer-to-Peer trading
Uses an automated market maker (AMM) model where algorithms set market prices based on supply and demand (unlike order books on CEX, where you must wait to have your limit orders fulfilled).
Private & Secure
All through your Wallet
All transactions are executed with multiple secure and robust mechanisms. We also do not require any form of KYC, so there is no threat of personal information leakage. Your assets are safe and secure in your FRUITS Wallet account.
01
Deposit Funds
Deposit funds into your FRUITS Wallet
02
Exchange
Select the crypto assets you wish to exchange
03
Complete
Accept and your exchange is complete